Written about us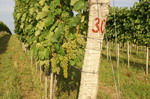 "The vineyard of Szajk, situated beside the Villány Wine-Growing Region , as one of the most appealing part of the Wine Growing Region of Pécs, lies on the foothill of Eastern Mecsek caressed by sunshine.


The wine cellar of the Hárs brothers has been operating here as a century-long family tradition.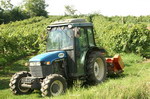 This region and the submediterranean climate create unique conditions for applying biotechnology during the process of viniculture. The brothers: Tibor and József are committed to organic farming and products, like bio wine and the especially delicious bio grape juice as the latest product of the Hárs-wine cellar.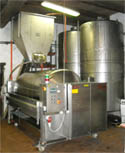 The organic farming has been operating in a 20 ha area without using any kind of health- and environment-unfriendly chemicals. The bunches of grapes are harvested and selected by hand - that forms the basis of the bio wine and bio grape juice as well.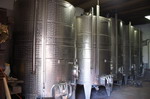 As a result of the chilled fermentation pecedure these wines reserve their fruity scent and flavour.


The company sells their wines in bottles, bag-in-boxes and barrels as well.
The Hárs brothers are qualifield as organic farmers."


Services:
grape- and wine sale (in barrel, bag-in-box and bottle)
grape and wine making, to bottle
design of unique labels onto our bottles
cheer, wine-tasting, reception of groups
Ask about our prices on our contacts!